We drove past the Cernas Abbas Giant.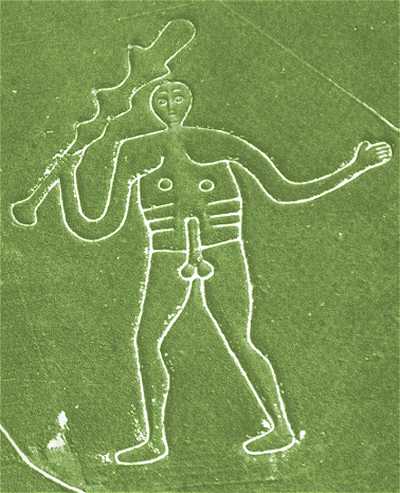 We stood in front of the tourist information board reading about the history of this chalk figure. A man and his toddling daughter stood beside us. He pointed out the giant on the opposite hill and the little girl cheered, "I see him".
He pointed again and said, "Do you see his big--"
S_ and I turned expectantly.
"--stick", he continued.